You can submit your documentary series to DOFOTOS until the end of August 2017. All you need is to read conditions and submit your pictures throught the form at our website. First series have been successfully submitted. Do not hesitate and join us.
We are introducing international jury, which will judge your series in two rounds. Each member of the jury has been asked with a simple question: "What do you expect from DOFOTOS contest?".
Fatemeh Behboudi
"Our camera is a great gift that has been given to us, and it's important how do we look at life? And with our camera how we are telling stories? And as a photographer, I'm looking forward to see real, different, and profound stories of human life that can influence the spirit of the viewer and bring the cultures closer together. And at the end, I´d like to see stories that can be the voice of people."
Fatemeh Behboudi (*1985) was born in Tehran, Iran. She studied photography and after graduating from Art Center of Jihad at University of Tehran she has worked for several Iranian news services including the Iranian Quran News Agency (IQNA), student news agency Pana, Bornanews and Mehr (MNA). Besides other recognitions, in 2015 she gained Honorable Mention prize in Contemporary Issues category at World Press Photo competition with series called Mothers of Patience about the Iran-Iraq War the one of the bloodiest conflicts of the 20th century. She currently works for Iranian news agency (IRNA) and is based in Tehran.
Libuše Jarcovjáková
"Walking around the world with the camera, searching for stories, becoming a part of the story, trying to express the nature and depth of the event in a nutshell, sharpening your visual language – all these are challenges that can enrich our life and make it meaningful. For the photographer, it's important to have a chance to  publish and share his/her work. I believe the dofoto photographic contest provides this opportunity and I look forward to the results."
Libuše Jarcovjáková graduated from photography at FAMU in Prague. In 1985 she emigrated to Berlin. After the velvet revolution in 1989 she returned to Prague and worked as a pedagogue at graphical school. She took part in several important exhibitions in Prague, Paris and New York. In 2016 she published her first photography book Černé roky (Black years). Her visual expression denies all the familiar forms of documentary photography and leaves only on our intellect what we will find and it is the most correct way.
Matúš Zajac
"I'm looking forward to new stories by talented authors who can become important part of documentary photography. After launching dofoto.sk web magazine and its positive feedbacks, we want to give chance to talented authors, because we know how hard it is to publish heavy social subjects in serious magazine. Dofoto is going to become home for high quality photography and moreover home for actually invisible photographers."
Matúš Zajac (*1971) has got the art education at FAMU in Prague and at the Academy of Fine Arts and design in Bratislava where he was fully interested in documentary photography in atelier of Ľubo Stacho. He finished studies in 2003. Consciously he links the document with visual elements. He works on long-term projects – Communities, Forms of faith, Immigrants, Confrontations – Asia and Portraits and cooperates with various publishing houses, magazines and advertisement agencies. He lives in Bratislava.
Juraj Marec
"DOFOTOS is a great chance for documentary photographers to get feedback from the jury for free. It is the most valuable thing the submitter can get. We are very happy that we have managed to create such a great international jury. From participants I expect photographic series and stories that touch the human and his personal story. DOFOTOS gives everyone a chance to confront their work with the jury and the public. Each finalist receives a personal feedback from a jury member and the final vote will be published. Take advantage of it."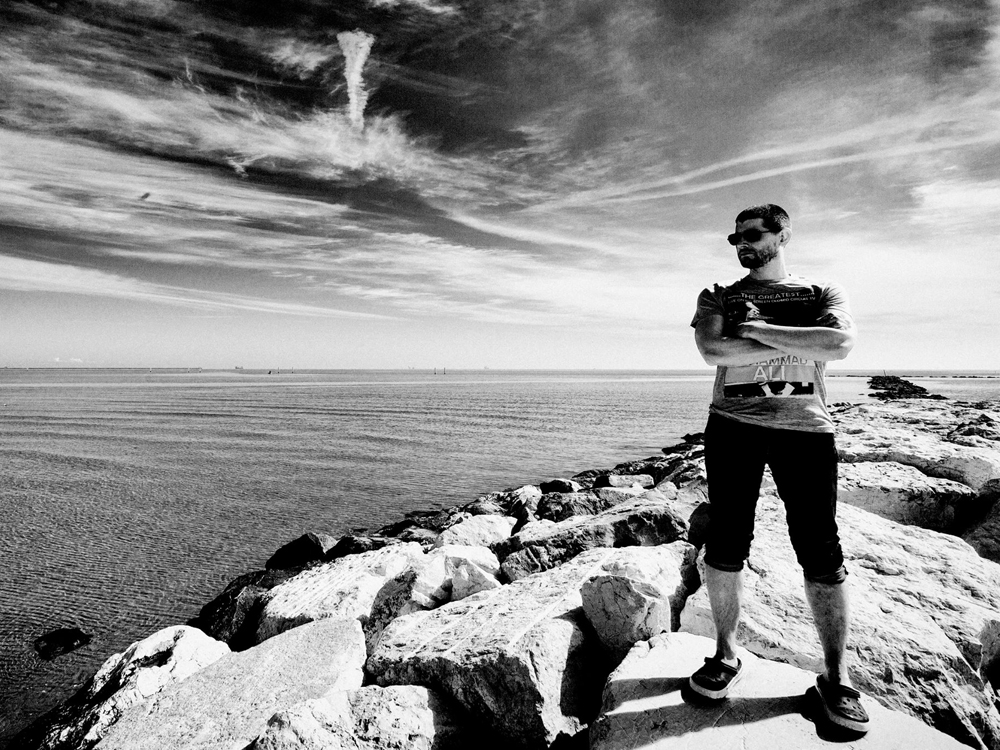 Juraj Marec is editor-in-chief and administrator of dofoto.sk. He is also an amateur photographer and draws attention to various aspects of photography. After successful project of Slovak Art Magazine he founded website dofoto.sk to make documentary photography more visible and to set the level of quality for documentary series. He gives possibility for authors to be presented and works on blogs, photographic essays and interviews mainly with foreign photographers.
Martin Čulík
"With unwavering joy I'm expecting to discover talents of documentary photography, who go places with difficulties while struggling with loads of kitsch produced by the snapping consume majority, what makes their contribution even more valuable. Many of the talented ones are too humble, invisible in the crowds; for those I'm waiting even more eagerly. I hope that they will feel the urge to apply. I'm waiting for a truly honest person, not playing or pretending anything, creating original genuine social or expressive documentary photography. Expectation is in its essence a sin; nevertheless if it doesn't work, I will wait."
Martin Čulík is publicist, university lecturer and fan of quality documentary photography. With his critical perception of photography he philosophizes what is the key aspect of the documentary photography legacy for the future generations. He assesses the current situation of Czech and Slovak photography and works on blogs and interviews with people who have well defined  opinion about documentary creation.